Bryant is a unique and dynamic communicator with a passion to inspire people to discover purpose and live with hope. He is known for his raw honesty that tears down barriers for people from diverse backgrounds. Bryant is the founder and host of Unfiltered Radio in markets of over 2.5 million people and worldwide through podcast.
Bryant is also the Lead Pastor of Centerpoint Church in the Tampa Florida area. Centerpoint Church is known as an alternative to church as usual for all people and has reached thousands who have reconnected to faith in Jesus.
Bryant started his career in business, then studied theology at Carolina University, and Seminary at Dallas Theological Seminary. He loves the small things like swims with his kids, good books on the porch, weekend getaways with his wife, a good cigar, Buccaneers football, and pretty much any American sport.
He and his wife, Nicole, have four children: Brooke, Ryder, Braxton, and Case.
Bryant would love to connect with you:

Instagram: @bryantgolden
Facebook: @bryantgoldenunfiltered

Twitter: @bryant_golden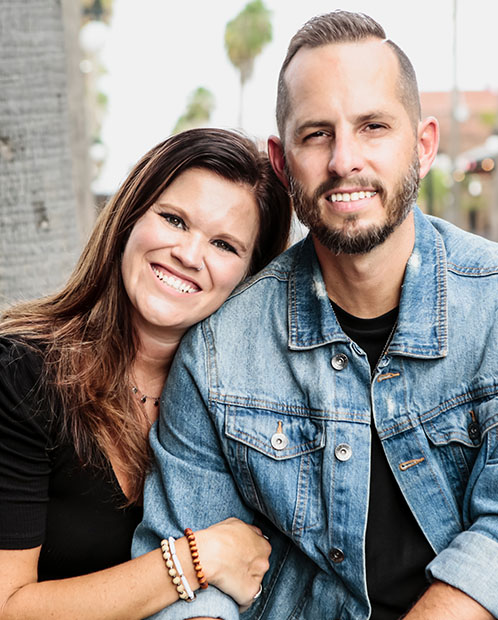 What is Unfiltered Radio?
Unfiltered Radio is an opportunity for you to discover who Jesus is and what it means to follow Him, authentically.
Why should I listen to Unfiltered Radio?
If you have questions or are skeptical about what you've heard about Jesus and Christianity, then this Christian podcast is exactly what you're looking for. This podcast seeks to answer both the simplest and most difficult questions related to Jesus and Christianity. You can expect to find discussions around topics such as what did Jesus say about the poor and who is the church really for. We also bust into the historical evidence for Jesus, and we root our belief in intellectual truths, not mind-bending, unsatisfying fairytale-style faith. We promise that you have not encountered this type of logical reasoning for Jesus before.  
Who should tune in to Unfiltered Radio?
You. Whether you're a self-proclaimed atheist who needs some solid evidence of the Jesus person and our beliefs; or an agnostic, who maybe grew up in the church, but you've been burned a few too many times by legalist Christians; or if you're a Jesus follower, whether you're new to the Jesus movement or if you've been around a while, there's a place for everyone here. And, there's an opportunity for you to ask some of the biggest questions related to both Jesus and Christianity and get a real response that's not sugar-coated.
Are you ready to tune in?  You can listen to Unfiltered Radio every week day from 9:30-10am on WTBN 570 AM | 910 AM | 102.1 FM. You can also check out the past shows in the form of a podcast on our site or on Soundcloud and iTunes. Don't let your questions stop you from believing in something that can change your life. Let's cut the noise and have a real conversation about Jesus. We're ready, are you?